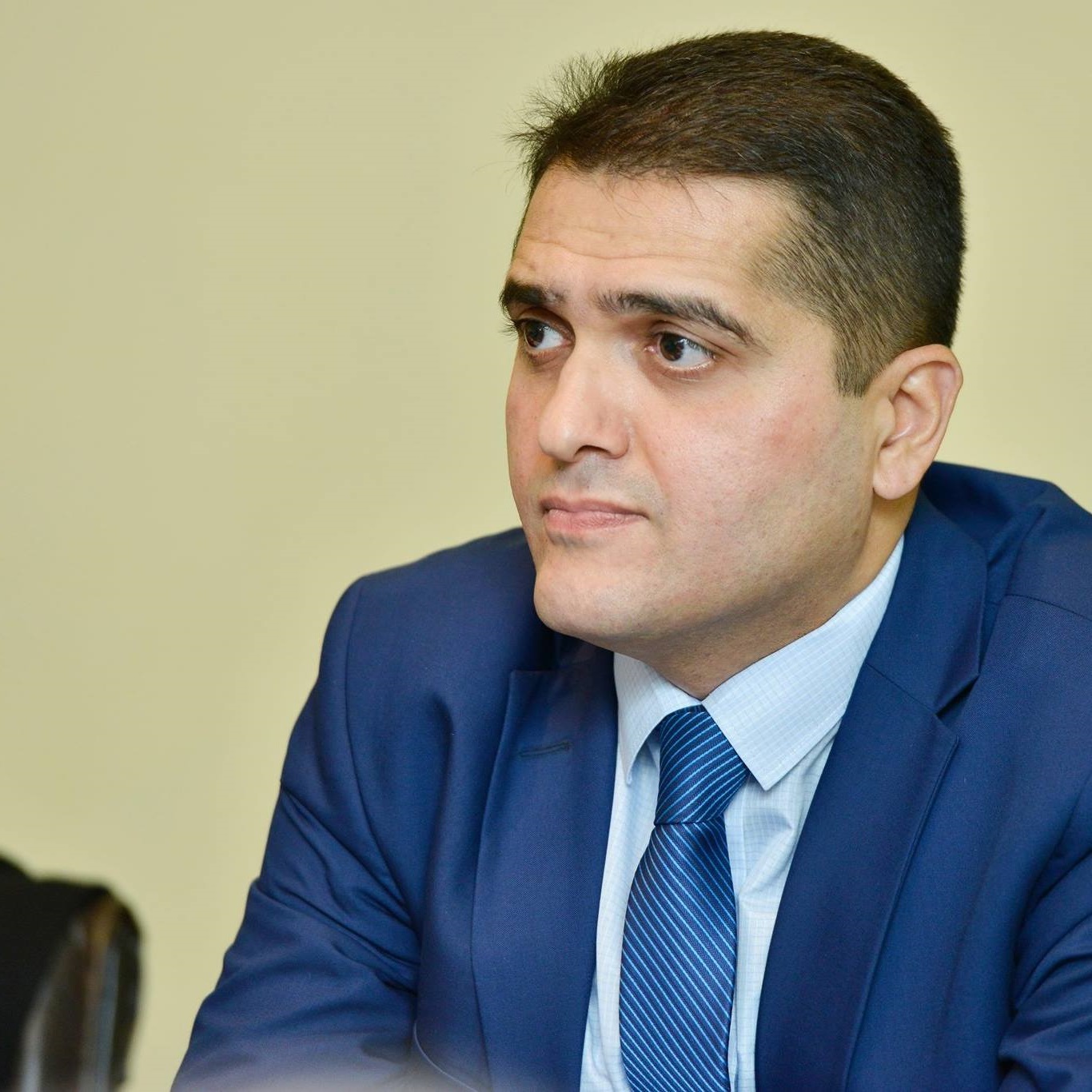 EkKhan Shahin Oglu Qoliev.
Personal:
Date and place of birth: August 25, 1971, Baku
Nationality: Azerbaijan
Male gender
Marital status: Married, two sons
Email: elhansahinoglu@yahoo.com
Current jobs:
Since May 2003
Chairman and Founder of the Atlas Research Center in Baku, Azerbaijan: The Center conducts research on political, economic and security issues in the South Caucasus region for its clients and is published in the local media. The main purpose of this center is to provide analysis and recommendations on security issues to the government and other decision-makers of Azerbaijan.
Other activities:
Freelance colleague, essayist
Records:
1993-1994
Analyst at the Institute of International Affairs, Baku-based think tank
1994-1995
Editor of the foreign news section, Milliyet newspaper, Baku, Azerbaijan
1995-2000
Editor-in-Chief of Foreign Policy and News, Azadliq newspaper, Baku, Azerbaijan
2000-2003
Reporter in Azerbaijan, TRT TV Company, Turkey
2004-2005
Correspondent of the Turkish Anatolian News Agency in Baku
2005-2006
Political columnist, Sahar Weekly, Baku, Azerbaijan
2006
Head of Atlas Research Center
Elkhan Shahin Oglu is the author of 3 books. One of these books is dedicated to the events of 2014 Ukraine Square and the attack on Donbass.
He has written hundreds of articles on Azerbaijan's foreign policy issues and the geopolitical situation in the domestic and international media, and since 1993 has been collaborating with institutions such as the British Institute for War and Peace Reporting and others.
International education and training
September 1988 – September 1993
Baku State University, Department of Mathematics
Degree: Mathematician – equivalent to a master's degree
Language of instruction: Azerbaijani
He has participated in dozens of domestic and international trainings, conferences, seminars and workshops, including:
Conflict Resolution Conference (1999), Washington and New York, USA
NATO Conferences (1998, 2002 and 2005), Brussels, Belgium
International Conference on Conflict Resolution (2005), Cologne, Germany
Conflict Resolution Workshop (1999), Cairo, Egypt
Guam Conference (2000), Yalta, Ukraine
Research trip (2001) to Lebanon
South Caucasus Conference on Democratic Development (2004), Tbilisi, Georgia
Conference on the Problems of Journalists in the South Caucasus (1998), Yerevan, Armenia
awards:
April 2002
Award of the National Committee of the Helsinki Citizens' Assembly of Azerbaijan for the best "Peace Preacher" articles in Azerbaijan
July 2004
Award of the Institute of Human Rights of the National Academy of Sciences of Azerbaijan for "Best Articles on the Integration of Azerbaijan and NATO"
July 2005
Azerbaijan Reporter of the Year Award, Azerbaijan Independent Journalists' Union "Yeni Nesil"
June 2006
Award for the best article on the Nagorno-Karabakh conflict, the Union of Independent Journalists of Azerbaijan "Yeni Nasil"
languages
Azerbaijani, Russian, Turkish
He is a politician with high experience in political analysis, especially the analysis of Nagorno-Karabakh issues, Azerbaijan's policy with foreign countries, the political ideas of the Azerbaijani government.